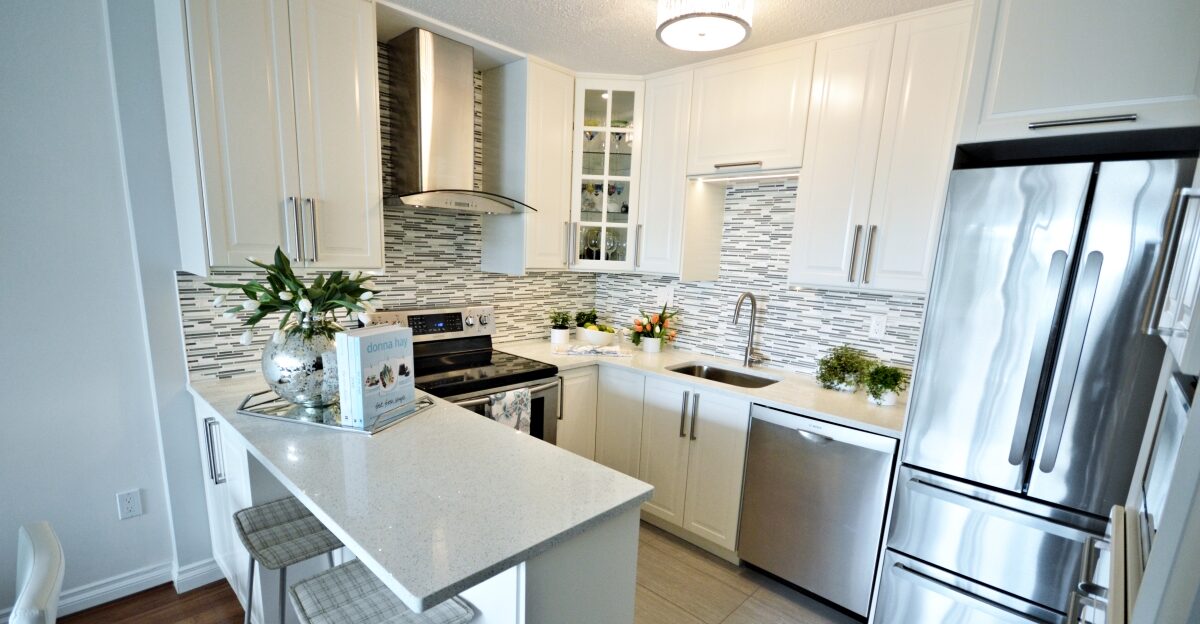 Unique small kitchen design ideas
We all have dreamt of a spacious kitchen with a lot of space, light, and sky-high ceilings. But in reality, most of us have small and oddly shaped kitchens. And surprisingly, we can bring a lot out of them by putting a little effort into it. We have come up with highly optimized modernizations that can make your kitchen look spacious and unique.
Please keep reading, if you are planning to design your small kitchen and are here to gather some unique ideas.
Well, kitchen designing is a huge undertaking with countless factors to consider. We will advise you on various cabinet styles, closet organizers, color schemes, and popular trends.
Light Color Schemes make your kitchen space look larger.
Dark colors make your kitchen space look smaller because dark colors absorb light rather than reflecting it throughout. This causes the room to feel more cramped, and eventually, it shrinks the space.
Put great effort into choosing your kitchen's layout.
Layouts are what make your kitchen user-friendly. We usually recommend opting for a U-shaped layout to optimize cabinetry and all kitchen items. This also makes your kitchen space look larger and spacious. Also, if you have way less space available, you can opt for a one wall kitchen design, where you can have a fridge, sink, cabinets, counters all on one side.
Focus on Kitchen Storage
Both color choice and layout play a great role in making your kitchen look beautiful and optimized. But what if it is not intended to accommodate our needs? We, Singh Kitchen, proficiently look into all your needs and requirements before we begin working towards your dream kitchen. We ensure its functioning as well as closet organizer space. If your kitchen is overwhelmed by cabinets, you can google some good kitchen organization hacks and organize your kitchen in less cluttered ways.
The best way to modernize your kitchen is to pick a style and stick to it. You can always consider our opinion on kitchen renovation, kitchen designing, and its modernizations.
You can try:
Hanging your utensils from the ceilings. Yes, this could be a super-chic and storage-saving idea.
Warm-up your kitchen space with a rug as it will add a pattern to your small space.
A pull-out pantry is a must-have. This will declutter almost every unorganized thing lying in the kitchen. If you are looking for the best custom cabinets Mississauga, you can always get connected with us.
You can use mirrors to create illusions of having more space. To maximize this effect, you can try placing your mirrors opposite to natural light.