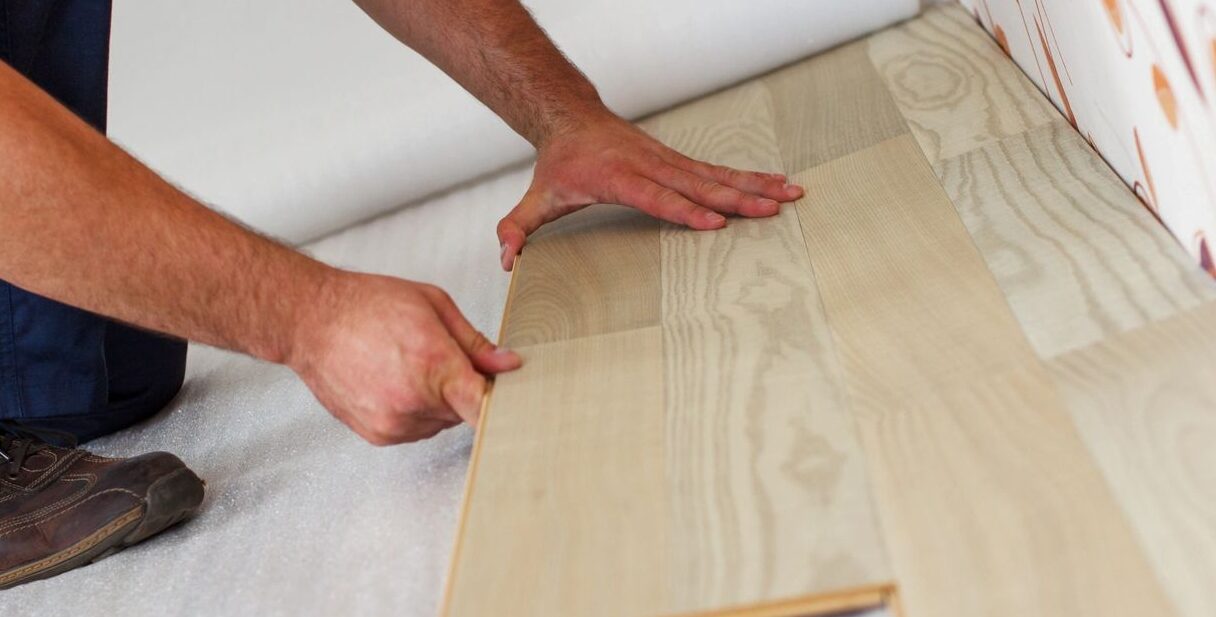 4 Best floor renovation design for your home
When you decide to give a makeover to your home, selecting the best and inexpensive flooring is the most challenging thing to do. There is no denying that there are millions of options available in the market, but choosing the best out of all is not an easy task. It also includes a huge cost to repair or renovate the entire floor of the home. Flooring renovation might be backbreaking for you, but with Singh Kitchen's professional team, you can easily select the right choice for your home. They are a team of creative minds who first understand the necessities and then provide you with the significant designs that add more spark to your homes.
Before you start with the renovation, you must induce yourself in planning and researching the various materials which are available in the market, in order to choose the best flooring design for your home. For your ease, we have mentioned below some major and durable flooring materials or designs that you can select for your floors.
Let's get a quick glance at these enormous materials:
Hardwood
This type of flooring is one of the most popular floorings which is used for many years. It is made up of different kinds of woods like maple or oak and many more. Hardwood flooring is less expensive and without any hardships can be installed easily. Now, let us spread light on the pros and cons of installing hardwood flooring.
Pros: The benefit of installing wooden floors is that they provide a stylish look and looks attractive. They are easy to clean and can last long if taken proper care of the floors.
Cons: To install the floors trees are being cut, and no one is planting more trees which are further giving rise to global warming. Also, one of the biggest drawbacks of these kinds of floors is roughly handled then they do not last for long, they can also swell or shrink when there is a change in temperature.
Bamboo
It is one of the floorings which is used as a substitute for the wooden flooring. Bamboo is eco-friendly can grow faster and is available in different patterns. It can be installed in the living areas, bedrooms, or even in the halls.
Pros: The material of this flooring is durable as well as tough. It is very easy to install and is also eco-friendly. It is a great substitute for the wooden flooring as in order to install wooden flooring, we might have to cut millions of trees which affects our environment.
Cons: Depending upon the type of bamboo flooring, the durability also differs. The ones which are cheap are more exposed to dents or scratches.
Laminates
Laminate can also be a great alternative to hardwood flooring. It is combined of wood pulp and resin which exactly looks like real wood. They come in a variety of styles and patterns. It is a great choice if you want to install them in the living areas, but try to avoid it to install in the bathrooms as they can get moist.
Pros: They can provide you wood-like look at a low cost. It is quite easy to clean the flooring made up of laminates and need very little maintenance. Also, they can be easily installed without causing much trouble.
Cons: There is a high risk of slipping on the laminate flooring when it is wet. If in case, water stands long on this flooring, it can get inside the flooring and can cause damage to it. It is almost impossible to repair the damaged flooring, it can only be replaced when it gets damaged.
Carpet
Carpet no doubts enhance the look of your homes. They come in a variety of styles, designs, colors, patterns and are very easy to install. they are also soft, warm and are mostly preferred for bedrooms or the living rooms. Always avoid it installing in the kitchen or bathrooms as it is more likely to get ruined in the moisture and can also get stained.
Pros: The advantage of flooring carpets is that it gives you a comfortable and ecstatic feeling and provides a classy look to your room. Carpet flooring is also non-slippery and is easy to install.
Cons: The major problem of carpet flooring is that they are very easily stained and get damaged if not cleaned on a regular basis. If not cleaned filth and dirt can easily be attracted by the carpets which can further cause many health problems.
Conclusion:
Before finalizing the right flooring for your home, you must go through the advantages and disadvantages of the flooring. It is also important to choose the floor which matches the design and style of your living spaces, be it the kitchen area or the bedroom. To choose the best option, you can always rely on experts just like Singh Kitchen, who helps you select the best and affordable design for your home among multiple choices.