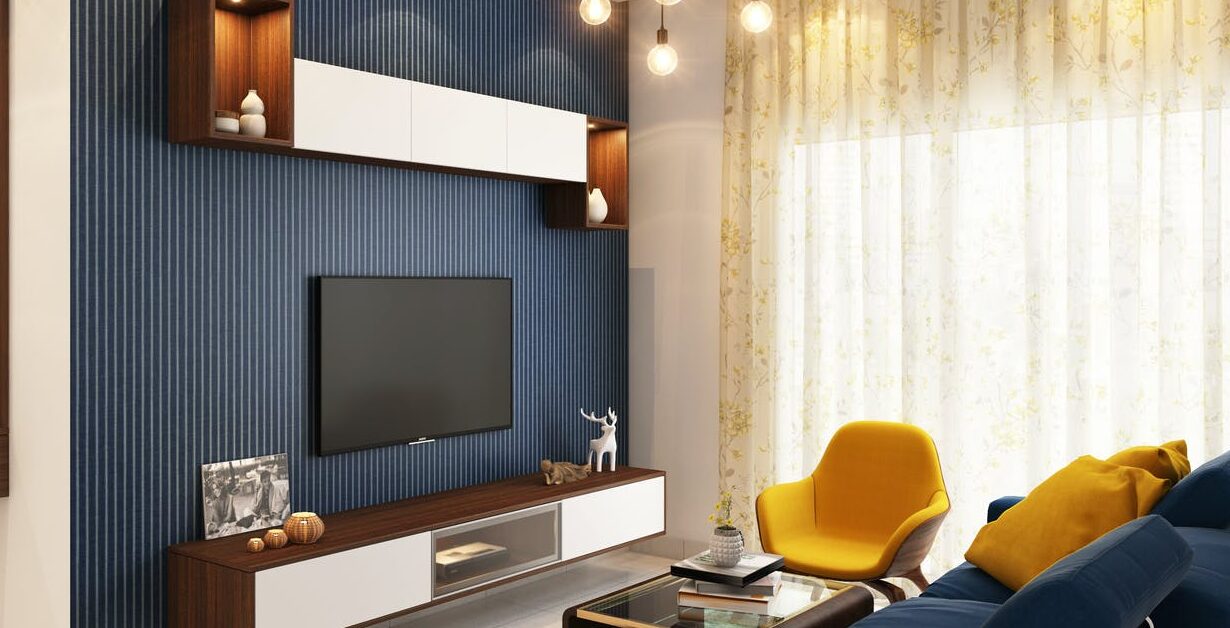 8 things to know before revamping entertainment center
So finally, you have decided to refurbish the most fantastic section of your Home-Entertainment Center. Whether you are adding small changes to the section or have moved to a new home, the entertainment center is the most joyous section you have in your home. And in order to make it more blissful, you need to make it more eye-catching, spacious as well as relaxing.
Well, you might have a layout plan in your mind, of how your entertainment section should look; but you should always keep the plan flexible so that you can change it accordingly. Based on person to person, ideas get altered and advanced. Therefore, before finalizing the layout of your entertainment section; you must consult seek guidance from the experts just like Singh Kitchen; well-experienced designers who refurbish your homes with their artistic designs. For your ease, we have listed below some of the major points to consider before you finalize your perfect design for the entertainment section:
Keep 'space' in mind
Before you put the effort into framing the layout of your entertainment center, you must keep 'space' in your mind. Knowing the space is very important as it will help you to understand the space required for everything you are willing to place in your entertainment section.
First, place your seating and TV
After getting the idea of the space of the entertainment section, you must finalize the area where you want to place seating and TV. Whether you want it in the middle of the hall, in the corner, or anywhere else as per your requirements. This will help you further to place things according to the section. Note: You can always make your idea flexible so that you can add or change it when required.
Arrange the speakers or music systems
Placing the speakers and the music systems at the right place is very important especially if you have kids or pets at home. You definitely don't want them to be broken or get damaged by their playful nature. It is also important to select a perfect space for these two; so that they provide a perfect look to your entertainment section.
Organize things in small sections or boxes
You can always design your entertainment space with more detailed designs like adding small sections or boxes to store other paraphernalia's of your entertainment area. Adding small boxes to store items will help your entertainment section look more organized and clean.
Make it look more vibrant with colors
Colors always do wonders. Adding different colors in your entertainment area will provide it with a more vibrant look. You can add as many as colors that you want, but always remember to ask for professional guidance first, so that it doesn't look tacky. Based on the color combination of your walls and seating you can opt for the color of your entertainment section wall.
Add an artistic TV Console
Some people might not think to add TV console but believe us, adding an artistic TV console in your entertainment area will no doubt enhance its look. Today, there are a variety of TV Console designs that are available in the market. You can also customize according to your requirements and idea.
Add a cabinet or a shelf
Building a cabinet or shelf in your entertainment area not only gives an organized look but also looks classy. People who are fond of books and plants can place these items on the shelves. Also adding a cabinet in your entertainment section will make it look more elegant and graceful.
Stay calm, don't rush into finishing
Good things need time! This why it is suggested to stay calm and composed. Don't rush things to just finish it off. You need to have a proper plan and idea so that your designer can evaluate it and bring your idea to life. You must give time to yourself and the experts to provide you with the perfect entertainment section that you want.
Bottom line:
Revamping your home is not an easy task, with so much confusion of ideas and designs it is very hard to select the best one. That is where professionals like Singh Kitchen make our lives easier. We are well-experienced interior designers who understand your ideas and emotions behind them and then we suggest you with the world-class designs of kitchen cabinets, closets, and many more. Our team of entertainment center designers works with precision and delivers you the best outcomes.