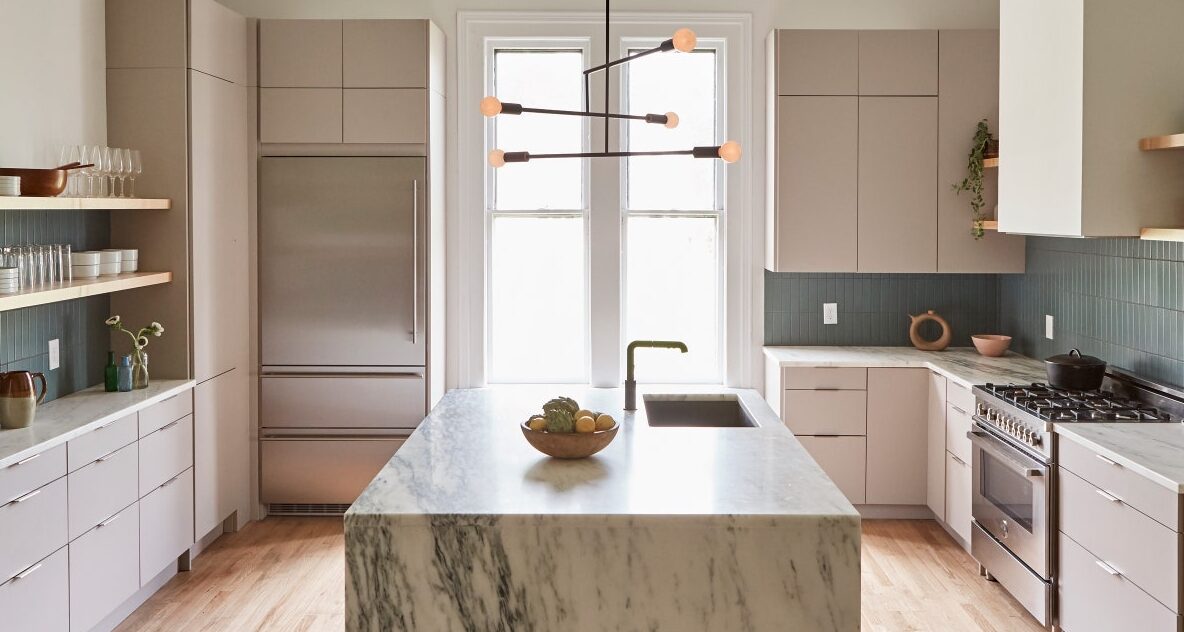 Top 8 kitchen countertops designs to look forward in 2020
One of the places which are the most used and visited inside your home is your kitchen. You might not like to visit the place if looks dull and boring, this is why most people now remodel their kitchens to make it look more stylish and classy. While you remodel your kitchen there are various things that you should keep in mind. From selecting the best kitchen cabinets to the color of the wall, every small thing plays an important role to build an outstanding kitchen.
However, many people take back when experimenting with different kitchen countertops. For years, we have seen granite as the leading hero among other countertops. But now, with the multiple options people, get confused to select the best kitchen countertop for their places. This is where Custom kitchens Mississauga helps you out to find the right designs for your home. We understand that your kitchen remodeling is not something that you can do every year, so before you select the right kitchen countertop, you must go through the following pros and cons of the kitchen countertop, so that you can find the best one for you:
Granite
Granite is one of the most common countertops which has been used for years. It adds a spark in the kitchen and even the modest kitchen seems to look luxurious with the granite countertop. Earlier, granite fell under the expensive category, but now it can be easily afforded. If you are in a thought of buying granite, then you must consider its pros and cons.
Pros:
It is a good conductor of heat.
It is strong and durable.
Can last a lifetime or more.
Variety of colors are vast
Cons:
Expensive, but is becoming affordable.
If not installed properly, cracks are the common things to appear.
The slabs might not be perfect.
Easily absorbs stains if not sealed properly.
Marble
Marble is another natural stone that is as commonly used as the kitchen countertops. It is open to the expensive countertop, which looks luxurious and is very uncommon to find in the homes. The price is quite high and it also demands high maintenance.
Pros:
It is water-proof as well as heat-proof
It also adds to real estate value
It has unique veining with extremely beautiful stone.
Cons:
Quite expensive
The surface is porous
Sharp things can create scratches
Easily satins if not sealed professionally
Soapstone
This is mostly dark in color combined with a smooth and silky feel. Soapstone has revived and is used as a substitute for granite these days. Earlier it was mostly found in the historic homes, but now many modern homes are also using this countertop.
Pros:
Rich in color, so it becomes hard to find any visible cut or stain
Impervious to heat
provides an antique look
Cons:
Can become darker over time
Should be treated with mineral oil
Solid-surface material
Just as the name suggests, they are solid and are capable to take scratches. These are mostly sold by brands like Avonite, Corian, and Swanstone.
Pros:
Stain-resistant
Any damage can be easily sanded out
available in a variety of colors, patterns, and designs
Seams are almost invisible
Cons:
Can get damaged from hot utensils
Reasonably expensive
Quartz or engineered stones
These compose of 93% quartz particles mixed with other minerals which are shaped into slabs and are bound with resins. It is available in a large range of colors and can resist scratches. With the annual sealing, it can be easily maintained. It is sold by companies like LG Viatera, DuPont Zodiaq, and Silestone.
Pros:
DIY installation is possible
No Sealing required; easy to maintain
No imperfection on the slabs
Resist stains and impermeable to heat and acid
Provides natural appearance
Cons:
It is quite expensive
Very heavy
Ceramic tiles
These types of countertops are very easy to clean and are durable. Ceramic tiles are less expensive than that of Quartz, natural stone, and solid-surfaces. there are huge numbers of designs available in the ceramic tile countertops.
Pros:
Very easy to clean
Affordable than that of natural, sold or quarts countertops
Resistant to heat damage
Available in variant designs and colors
Cons:
Custom tile can be a bit expensive
Fragile tiles; may crack under high impact
Grout lines are difficult to clean; if stained
Laminates
The laminates countertops are built of plastic-coated synthetics with a smooth surface which is very easy to clean. They come in various patterns, styles, and colors. In recent times, the demand for laminates countertop has increased.
Pros:
Can be easily maintained
Available in a huge number of designs and patterns
DIY installation is possible
Inexpensive
Cons:
Seams are visible which may look odd
Custom edging can add more expenses
Surfaces can be chipped, and if damaged it is almost impossible to repair
Wood or butcher block
Wood countertops are the warmest and classy looking countertops that can enhance the look of your home. They are available in a variety of colors and fine finishes. Maple and oak are the common species of wood that are used to make the wood countertops.
Pros:
Can be easily cleaned
Long-lasting if taken good care
Can be resealed, if required
Provides a quaint-look
Cons:
Expensive material
Can be easily scratched if cut by knives
If not maintained properly; bacteria can be a big problem
Must be oiled and sealed on a frequent basis
Conclusion
Reforming your kitchen with the right kitchen countertop is very essential. If you choose the perfect countertop for your home, you can easily omit the problems that you might face with the wrong selection. in order to know the best countertop which is best for your home, you can always rely on professionals like Singh Kitchen, who help you redefine your kitchen space with specialized knowledge and attractive designs.