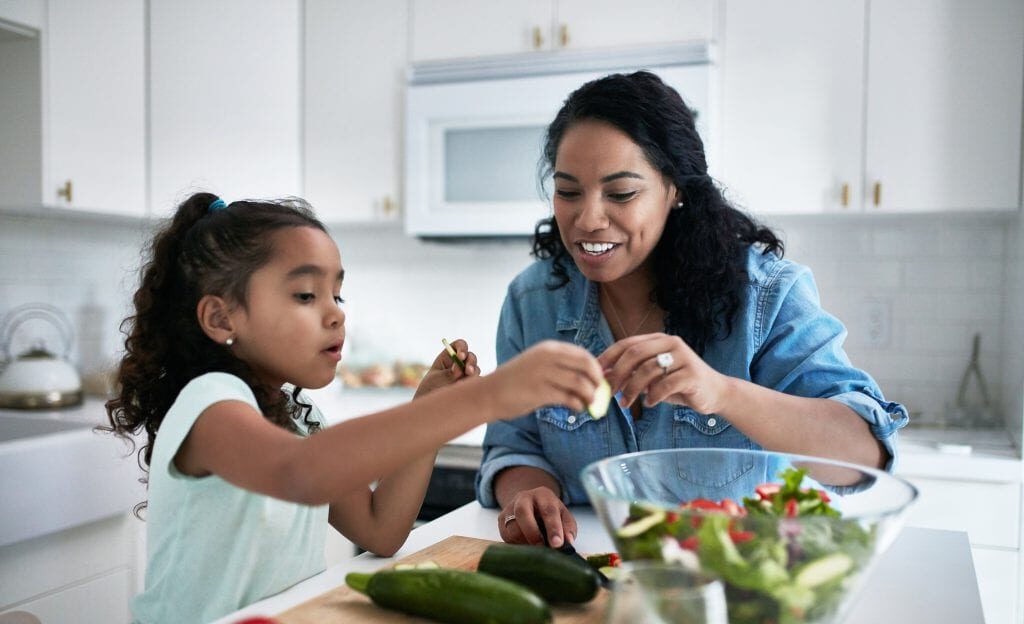 Tips For Remodeling Your Kitchen When You Have Kids At Home
Having children at home means, you need to be careful of the small changes that you make in your home. Even while remodeling your kitchen, you need to take proper measures so that it doesn't hinder you and your children much. The kitchen space is full of hard surfaces, sharp edges or sharp corners which no matter what attracts the attention of the children.
There is no doubt that incidents do happen, while you cook your children will play and run in and around the kitchen space just be in front of you. So while you renovate your kitchen you must take some major tips into your consideration to eliminate most of the uncertainties. If you are up to making or adding any change in your kitchen with some unique or creative cabinets, then Kitchen Cabinets Mississauga is something you must have a look into.
For your ease, we have listed below some of the major tips that you must have a look into before you add any change in your kitchen.
Round the edges
While selecting the countertop slab for your kitchen you might come across various options. Professionals always suggest the best for your home decor, so when you select the countertop table for your kitchen always try to select a style with a round edge so that it doesn't harm your children or infants.
Hygiene is important
While reviving your kitchen, you must consider lowering the height of a section of the countertop can be wonderful for your child. while you are working on the kitchen; your child might want to see what you are doing, so making a countertop child friendly will do wonders for your kitchen.
Refrigerated drawers
Having kids at home means that your kitchen will be full of snacks of both types hot and cold. While you remodel your kitchen you must ensure to install refrigerated drawers in your kitchen cabinets so that every time your kid needs something from the refrigerator they can reach easily to the required snack in it. This place is best for storing dips and chilled drinks that are easy to open for kids of different ages.
Convection Microwave
Don't forget to add a space for convection microwave which can be easily approachable for your kids. If you have a built-in microwave, 24″ off the floor will be the best for your home and in case of the freestanding microwave, you can adjust the height according to your convenience.
Advanced faucet features
You can always opt for motion sensor controls for your kitchen faucets. Kids have a hard time while turning on and off the faucets, touch-free faucets can maximize the safety concerns in this case.
Keep your child safe
No doubt your kids will love to stay beside you when you are in the kitchen but it is also important to keep them safe. You can prevent accidental incidents with the help of many modern appliances which are made up of a control lockout feature to keep it out of reach for your kids.
Safety storage
Most of the designers advise using high storing areas for the things which you don't want your children to reach and lower storing areas for the things that you want within their reach. The best way to store safely is to separate the cabinets in two halves. You can store the commonly used utensils in the lower section and utensils of glasses and crockery's which can be easily broken in the upper section so that they are out of the kid's reach.
The kitchen is the center of every home. It attracts the kids as well as your visitors. Therefore, having a kitchen that is eye-catching and stylish at the same time is the demand of this era. But revamping your kitchen which is kids-friendly is also important. You must choose and select the designs and appliances which come with multi-tasking functionalities so that your kids can also have a good time while they help you in your kitchen. Our experts from Singh's Kitchen modify your kitchen space with their great and child-friendly ideas which help you to build a witty as well as a safe kitchen for you and your family members. We have mentioned some of the major tips to look into while remodelling your kitchen when you have kids at home. I hope, these tips are helpful for you as well as for your family.