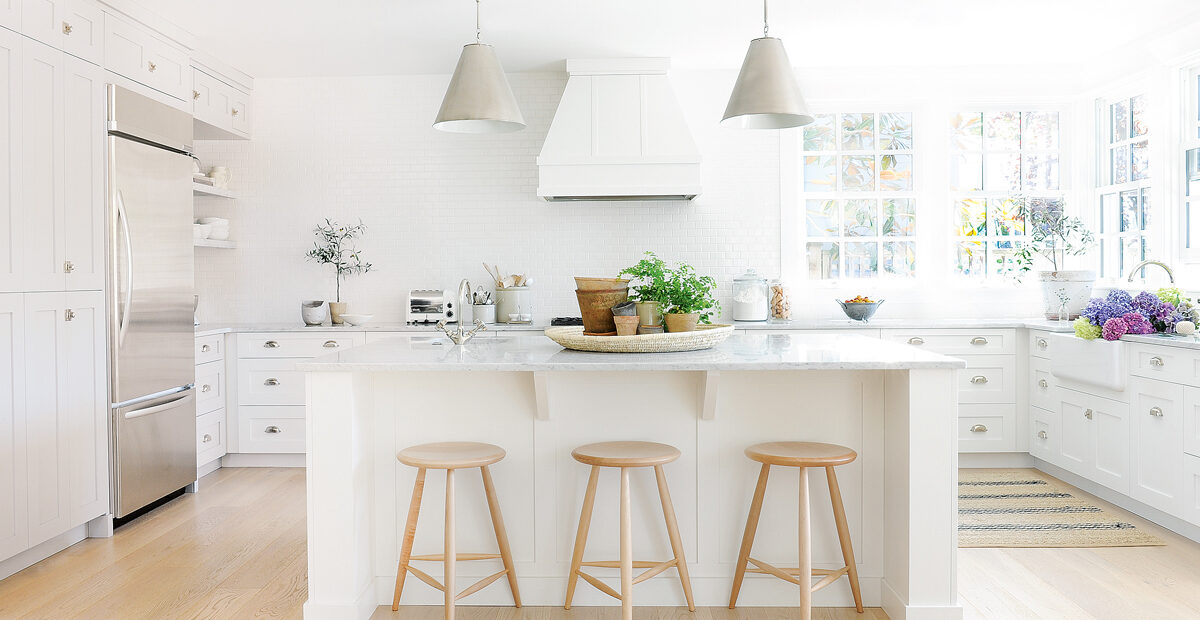 Learn Why White Kitchen Is Here To Stay
Everybody knows Kitchen is the heart of our house. If you have a good-looking kitchen, your house is happy. When we visit anybody`s home, after exterior, the one thing that catches our attention is kitchen because that tells more about the environment, i.e. if its hygienic to eat and drink at a person`s place or not. Therefore, it is really important to keep your kitchen organized and clean. Dirty and dusty colors can make your kitchen look messier, we always suggest going for colors which amplify the beauty of a home.
When it comes to designing Custom Kitchen Cabinets in Mississauga, homeowners always choose no other color than white because it cancels the above mention messy point as it offers a clean and fresh look. Individuals look for making a kitchen which needs no replacement unless or until required; it can be quite expensive to get the whole kitchen remodeled. Thus, white is considered as an optimal choice. Let us go through why white is timeless:
Neutral Yet Versatile: White is always in hype because of its simplicity. It offers a neutral base for your kitchen canvas which lets you make any minor customization, for example colorful decoration of flowers or metallic stands and indoor lighting. Moreover, this neutral base makes white versatile and allows to co-ordinate any color with it, because we all know; there is nothing which cannot match with white.You can add gold, silver or any copper shade metal handles and knobs.
Clean And Bright: While dark colors absorb light, white reflects light which makes the whole room lift. This is another reason why white is timeless. Back in 90s when the rooms were not lit by numerous lights; people used white color because it used to make the kitchen all lit and allows to detect any speck or spill easily, this cannot be said for darker colors.Apart from this, since it is a brighter color, even if it fades down it will still look clean. White can be incorporated with almost any color. You can add different color countertops like black marble or even bright, say, yellow borders; it tunes well with everything. Not only this, the color amplifies the vividness of other coordinated colors as well which catches the sight of any visitor or even uplifts the mood of homeowners.
Spacious: Any Kitchen demands more cabinets and drawers which can make it look congested and overfilled. However, the color white is savior here because it creates an illusion of having more space than actual. White is the preferred choice of interior designer when it comes to making the room look more spacious. Since, already stated white reflects light that deceives our brain regarding the actual size of a room. Therefore, if you have a small space for building a kitchen, white is a perfect option for you
All in all, white gives you a spectrum of benefits from looking clean to creating space. Its versatility gives your kitchen a modern yet vintage feel. All you have to take care of is the wearing and tearing of your cabinets otherwise, it is truly said that white stands the test time. We provide unlimited options when it comes to installing white Kitchen Cabinets in Mississauga because we believe in creating a masterpiece that never fades with time.