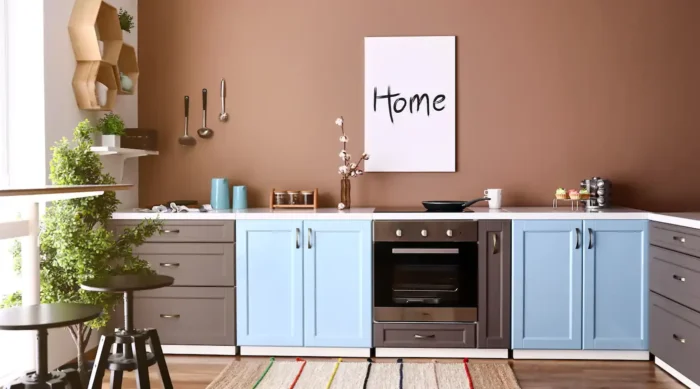 Kitchen Design Trends 2023
The trends have remained largely unchanged for many years. We have made the most minimalistic clean palette and mid-century modern's sleek lines. Multifunction has been welcomed into our homes. And we've kept our decor schemes uncluttered.
However, the future is brighter in 2023. The wood stains we use are darker. Our palettes are becoming moodier. Our spaces are becoming more spacious. This is happening throughout the house. It's particularly evident in the kitchen, where white-on-white reigned for almost a decade. As per some famous interior designers, we have a list of kitchen design trends in 2023. Expect bold materials and dramatic colors, as well as ornate details and dramatic colors. This is a complete departure from the years-old kitchen design trends. Let's discuss some of the new kitchen design trends in 2023.
1. Bold Marble Countertop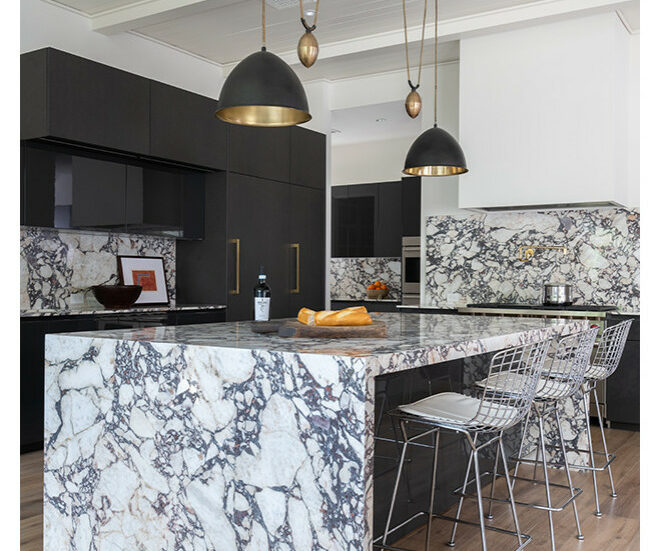 Quartz is a popular kitchen material that has been embraced by many. Quartz is versatile and sleek and can add form and function to any home. In 2023, however, we will be embracing high-contrast marbles over sleek ones. According to Wendy Word, the stronger veined marbles provide a greater visual contrast that immediately engages the eyes. You can go bold with a marble backsplash, high-contrast countertops, or a statement-making island. So bold marble is top in kitchen design trends in 2023.
2. Art on Kitchen Shelves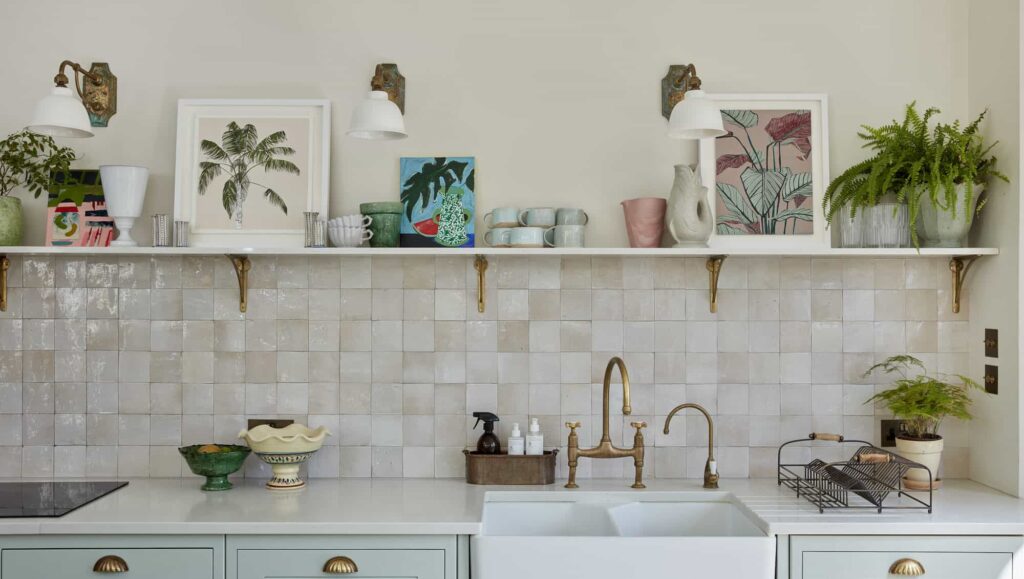 There is a new trend to reduce open storage and redesign shelves in 2023. Word states that we are moving to open shelving "moments"– small sections of shelving that display curated items and regular kitchen items will be hidden in the closets.
You can put your dishes away and instead line your shelves with art. As per the new concepts, kitchens are becoming a place for personal expression and functionality and there was a need to place art items in the kitchen for while. So, we can expect to see some art pieces in kitchen trends in 2023.
3. Butler's Pantry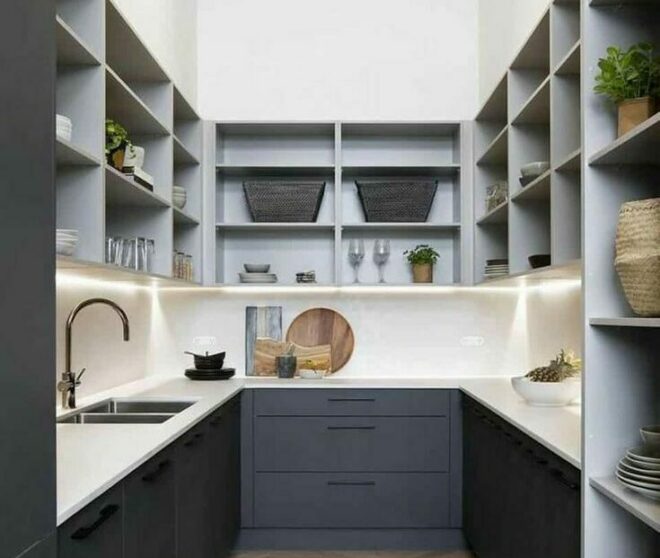 Butler's pantry is everyone's favorite. A small, side-by-side kitchen that can be used for food preparation and storage. The concept of a butler will be expanded and accepted by the new people in 2023. The comfort, convenience, and functionality of the butler's pantry make it even more valuable.
You can also make your own butler's pantry, or you can hire custom kitchen designs like Singh Kitchen to do the job. You can also add a sink and a dishwasher to make them more hidden. Butter's pantry is a perfect place to hide items that you would be to store away. This trend is about hosting with ease.
You can also save space by creating a butler's wall instead. You can find a place near your kitchen and add shelves and cabinets to it. This style makes a great place to store your glassware, barware, dishes, and other serving items.
4. Darker Woods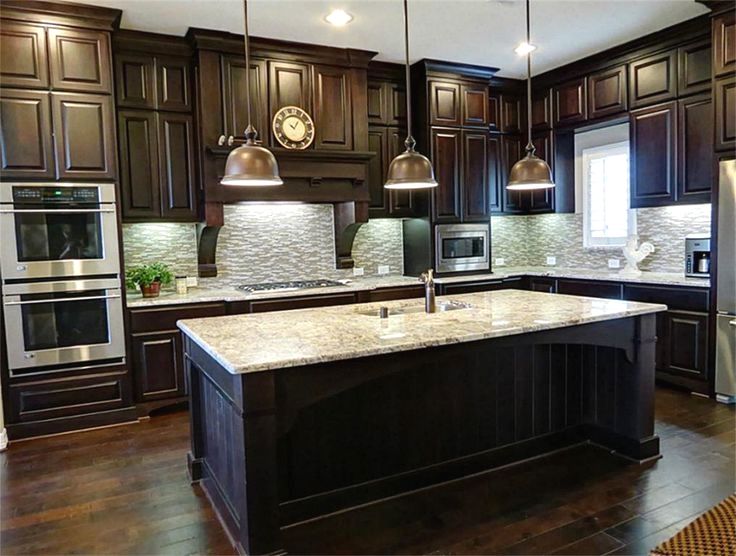 Dark wood stains are back in fashion, especially in the kitchen. Darker color woods give your kitchen a richer and more inviting feel. It adds a perfect contrast color to other light colors of your house design. The dark color woods set a warmer and more welcoming environment for your guests.
5. Taupe over White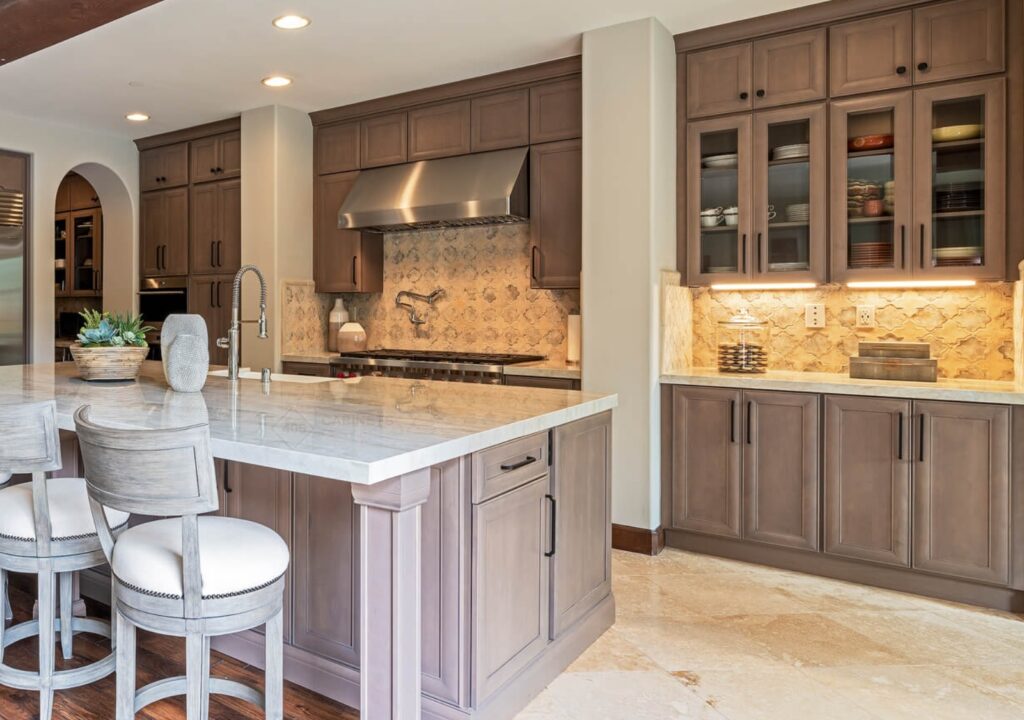 Kitchen design trends in 2023 are more inclined toward maximalism. This trend will replace the warm white shades with darker and brighter colors. This is a complete shift in the color pallet when it comes to interior designs of houses and kitchens in 2023. People will be choosing the taupe color to replace the whites in kitchens.
6. Architectural Details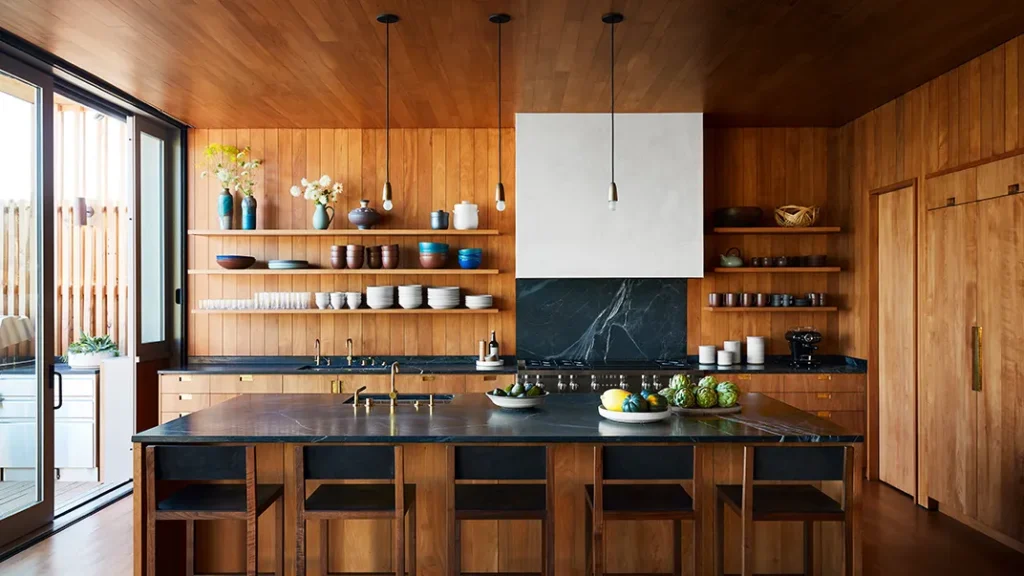 Kitchen design in 2023 will be moving away from the white kitchen and packing our homes with elaborate architectural details like decorative trim and exposed beams. Bespoke kitchens are the hottest trend in the decade as homeowners embrace artistic custom design in every area of their homes. Paquette, an interior kitchen designer in 2023, says "In 2023 you can expect more furniture-style millwork." There will be more statement ceiling features, such as "coffered ceilings," wood, and ceilings in 2023 kitchens.
7. Statement Range Hood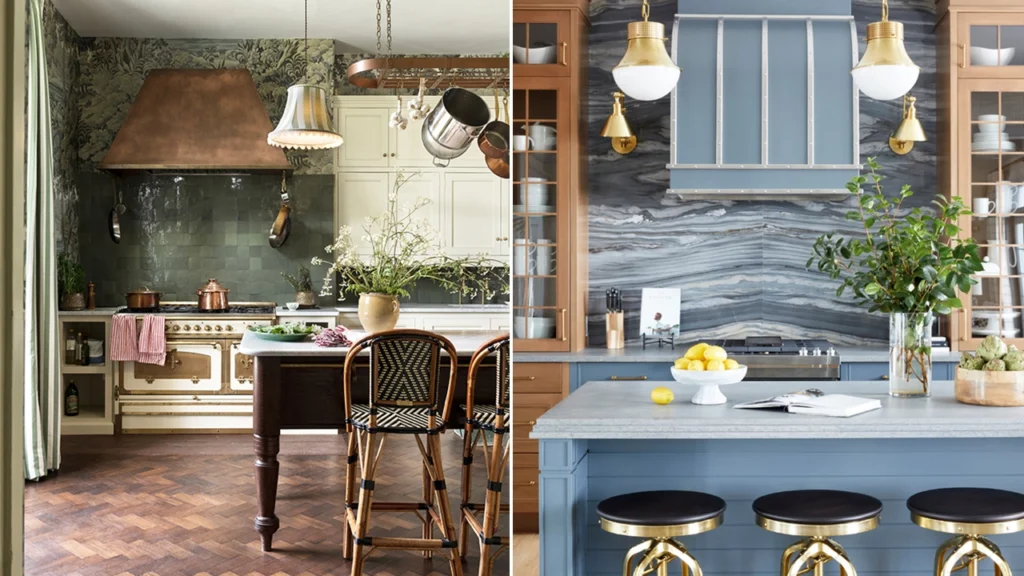 Do you want to make a statement with your kitchen? You don't have to just use colorful tiles as a backsplash. Well, statement hoods will be replacing the backsplashes in 2023. A stunning range hood can set the tone for your space.
8. Mix Metals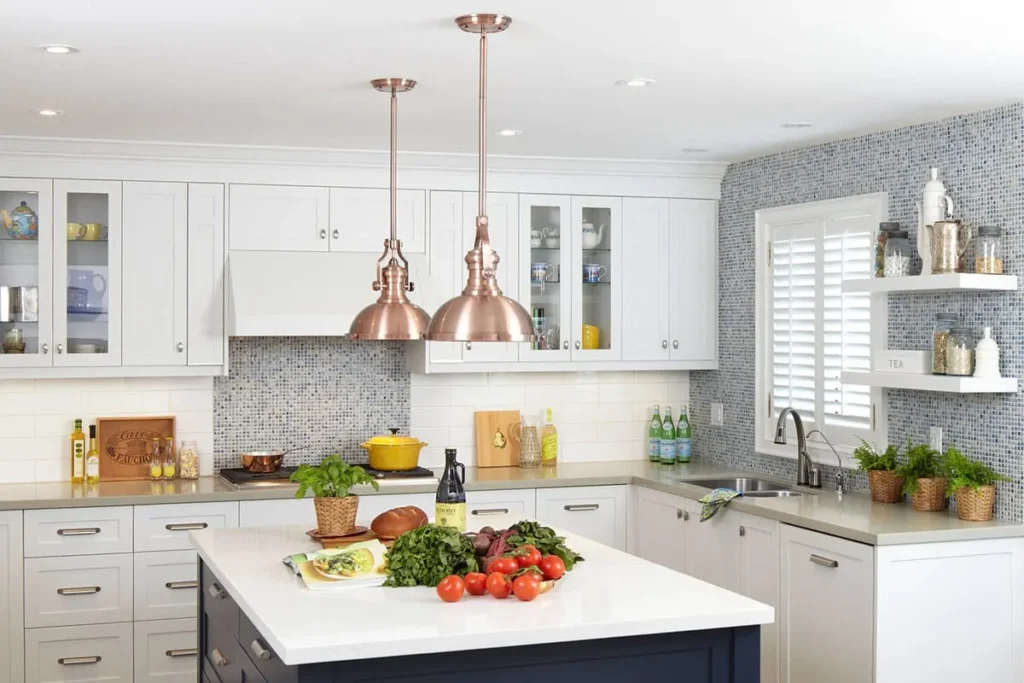 It might seem sleek to color-coordinate your hardware. Mixing metals will be the trend in 2023. As per many designers mixing metals will be a huge trend in kitchen designs in 2023. People will be adding metal shades like bronze, brass, and copper in the kitchen to create a luxurious yet inviting space for cooking. This trend is so beautiful! It can be used to improve the functionality of your kitchen. You can keep your most used cooking tools away and your favorite pots on the stove. It is a kind of modern kitchen like a culinary laboratory. It makes your tools shine more.
9. Lighting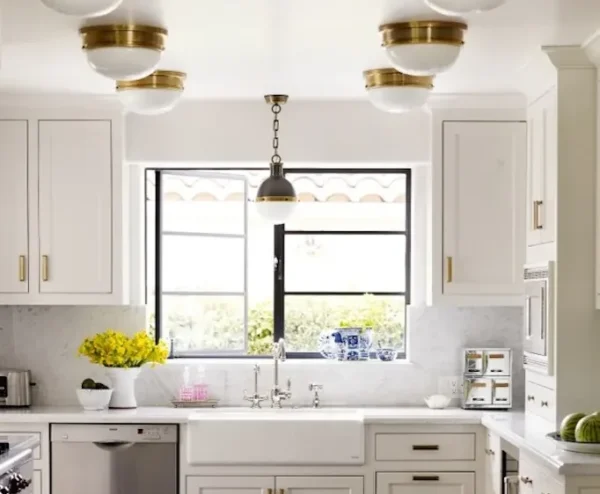 Do you want to make your kitchen more functional? Spend a lot on renovations? Change your light fixtures. The kitchen can be very expensive therefore, people would like to keep the kitchen lighting as perfect as possible. There will be new designs and ideas will be coming out this year for kitchen lighting. People tend to play with various lighting patterns which can easily embrace the look and feel of any house. Some of the kitchen lighting trends in 2023 will be hanging a striking chandelier, or playful semi-flush mountings.
10. Glass-Door Fridge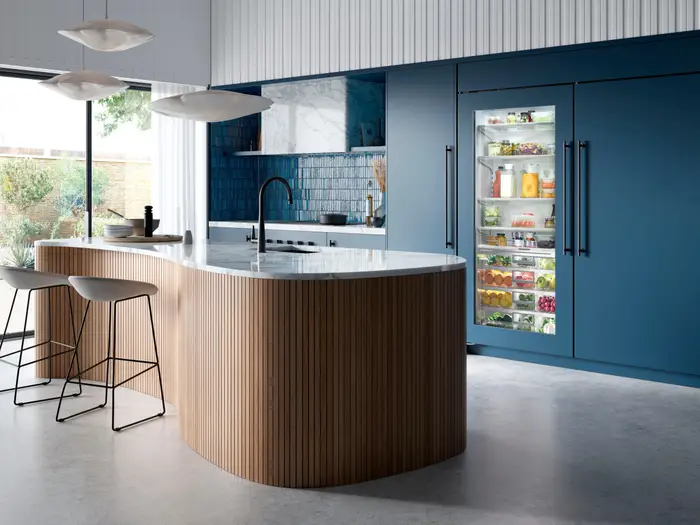 Are you looking for a unique way to make your kitchen stand out? A glass-door refrigerator is a great way to make a statement in your kitchen. Glass-door refrigerators are back! Erica Thompson Designer and organizer at Organised by Design, says. "Food is one of the most beautiful objects in the world. Let's face it, that's what we all know." Glass-door refrigerators are a new way to create a stunning storage space.
11. Nostalgia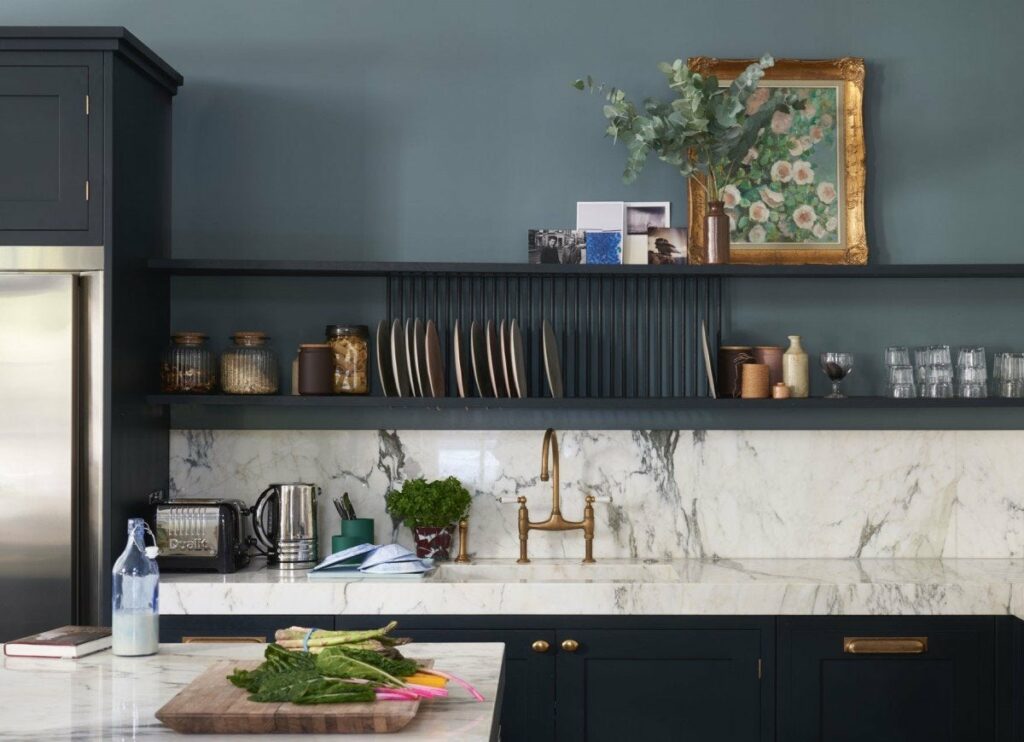 Many of 2023's most beloved kitchen design trends are influenced by the past, such as marrying an "old European" couple. Curtis says that modern-day beauty and function are the best choices. Finish off your space by adding a Pop of nostalgia. You could use an old family photo or a thrift store painting to decorate the table.
Update Your Interior with the Timeless & Trendy

Our talented team of designers will help you achieve the right balance between timeless and new elements for an interior that is beautiful and timeless. To get started, schedule a Kitchen Design Consultation today!