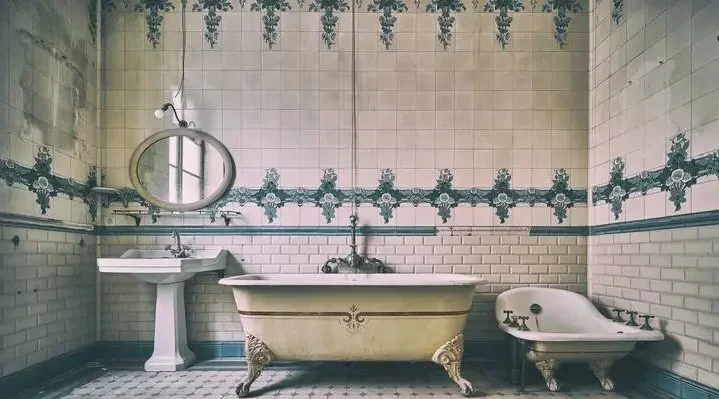 How to revive an old bathroom?
Is your bathroom in desperate need of a makeover, but you are concerned about the costs? Do not worry! Reviving an old bathroom does not have to break the bank. With a little creativity and strategic planning, you can give your outdated space a fresh new look without spending a fortune. In this article, we will explore several ways to update bathroom on a budget while minimizing the refurbish bathroom cost.
Before embarking on your bathroom revival journey, take some time to plan and prioritize your goals. Assess the current condition of your bathroom and identify the aspects that require the most attention. This will help you allocate your budget effectively and focus on the areas that will make the biggest impact.
One of the most effective ways to update bathroom on a budget is with a fresh coat of paint. Choose light, neutral colors to create a clean and spacious feel. Painting the walls, cabinets, and even old tiles can make a remarkable difference in reviving your bathroom's appearance. Consider using waterproof paint for areas prone to moisture. Do not forget to update the hardware, such as faucets and handles, for an added touch of freshness.
Refurbish Rather Than Replace
Replacing fixtures and fittings can quickly escalate the cost of your bathroom renovation. Instead, consider refurbishing existing elements to save money. The refurbish bathroom cost is way less than replacing. Refinishing or re-glazing your bathtub, sink, or shower can give them a brand-new look at a fraction of the cost. Regrouting tiles, polishing or painting cabinets, and replacing outdated shower curtains can also contribute to the overall rejuvenation without breaking the bank.
Lighting plays a crucial role in setting the ambiance of your bathroom. Consider updating your outdated light fixtures with energy-efficient LED lights. These not only provide better illumination but also consume less electricity, helping you save on utility bills eventually. Additionally, consider adding a dimmer switch to create a relaxing atmosphere for those soothing bubble baths.
Inexpensive accessories can make a significant impact on the overall aesthetic of your bathroom. Replace old towels, shower curtains, and bathmats with fresh, coordinating options to bring a cohesive look to the space. Consider adding decorative elements such as artwork, plants, or stylish storage solutions to enhance the visual appeal. These minor changes can breathe new life into your bathroom without requiring a substantial investment.
Maximizing storage in your bathroom can help declutter the space and give it a more organized look. Look for affordable storage solutions such as wall-mounted shelves, hanging baskets, or over-the-toilet cabinets. Utilize vertical space by adding hooks or towel bars to keep essentials within reach. A well-organized bathroom not only feels more inviting but also adds value to your everyday routine.
When it comes to updating your bathroom fixtures, accessories, and materials, it is essential to shop smart. Look for sales, discounts, and clearance sections in home improvement stores or online retailers. Consider purchasing slightly imperfect items that are still functional but available at a discounted price. Additionally, explore thrift stores, flea markets, or online marketplaces for unique and affordable finds that can add character to your bathroom.
Refurbishing the bathroom is a cost-effective way to give a new look to your space. Reviving an old bathroom on a budget is entirely possible with some planning, creativity, and a little DIY spirit. By focusing on cost-effective strategies such as painting, refurbishing, optimizing storage, and upgrading lighting, you can breathe new life into your bathroom without spending a fortune. Remember to prioritize your goals, shop smart, and enjoy the process of transforming your outdated space into a rejuvenated oasis. With these budget-friendly tips, you will be well on your way to creating a bathroom that reflects your style and meets your needs.
Remember, the key to reviving an old bathroom on a budget is to think creatively and find affordable alternatives to costly renovations. By prioritizing your goals, refurbishing existing elements, and making strategic updates, you can achieve a remarkable transformation without spending too much money on bathroom refurbishing cost.
So, roll up your sleeves, gather your tools, and get ready to give your old bathroom a new lease on life. With a little time, effort, and a budget-conscious mindset, you can create a space that feels fresh, inviting, and rejuvenating.
Want to achieve a fresh look for your space and update bathroom on a budget? Contact our team for a free estimate. Happy renovating!