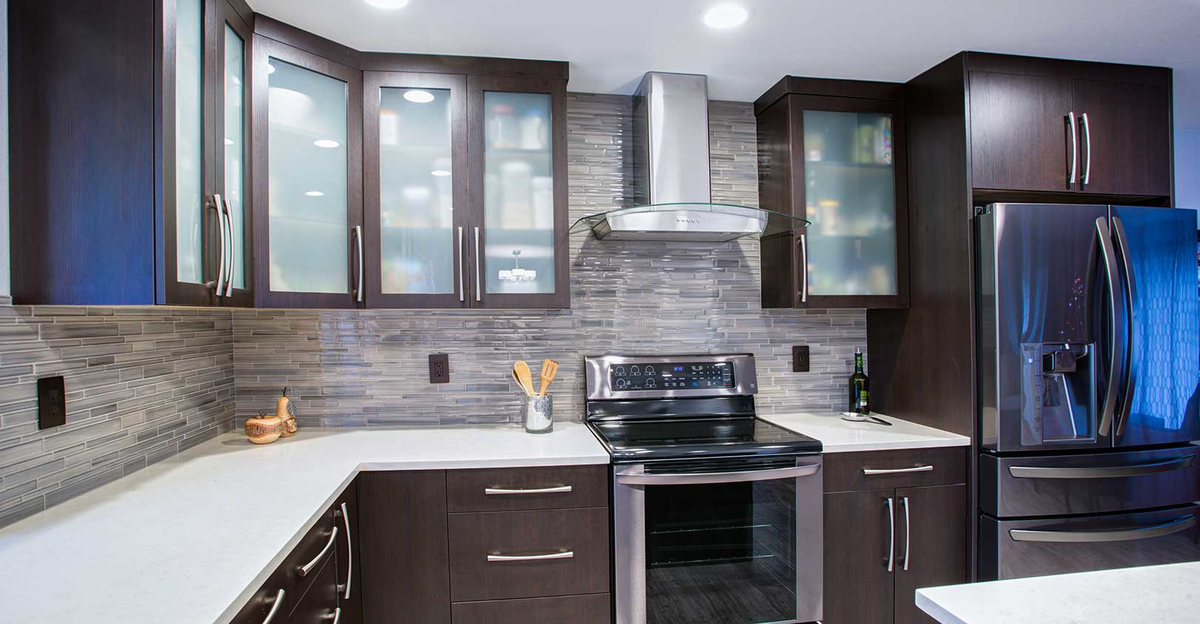 How To Get The Right Look For Your Modern Custom Kitchen Cabinets
In today's modern world, there's a limitless variety of options for flooring, cabinets, accessories, backslashes, and counter tops whose perfect combination can give your kitchen an aesthetic touch. Kitchens today are not only small but heavily stuffed with groceries and utensils with every possible tool intact. But the custom cabinets today that cater to modernization, have also optimized spaces to such an extent that you can make use of every inch of your Kitchenette.
And now if you are here, reading this special blog about cabinets, you must already be gathering unique ideas for building a new or remodeling an existing kitchen into a perfect size and shape. We are here to help you with the right look for your Modern Custom Kitchen Cabinets that would also amp up your lifestyle. Consider the following ideas before switching directly to designs: 
Explore your taste
It's going to be your own kitchen, feel free to jot down what you think your cookery space should be like. Explore the material you want to utilize for your customized kitchen cabinets, the designs, and the patterns you have always admired online. Expose your vision to a professional designer such as Singh Kitchen for Custom Kitchen Cabinets in Oakville, who can help you establish your dream kitchen.
Choosing a Perfect Cabinet Door Profile
You know that cabinet doors are essential elements in your kitchen. The most commonly used profiles for your kitchen cabinet doors are recessed squares, raised arch, recessed miter, and slab. You must choose a door profile that perfectly fits your vision and can last for generations. So start narrowing down your choices considering your favorite style along with budget.
Wood type and Color
Know your wood right, whether you want to use oak, rosewood, or teak. If you don't know much about woods, ask your designer right away. But let me get you aware of steel cabinets that have gained more popularity of late, majorly due to cost-efficient and time-efficient. Also, the steel cabinets are a lot easier to install. What else can be better than ditching woods and colors to give your kitchen a perfect glossy look?
Gone are the days of using brown or cherry wooden cabinets, say hello to white, bright, and pastel colors to give your kitchen an ultra-modern look. Pick a color that touches your heart and soul.
Know how to make your kitchen efficient and upgraded
Research properly and get to know how to make your kitchen an efficient space. It may look small, but who knows it can carry an island full of groceries and other stuff in it.
For that, you may install trays over trays, pots, table cabinets, or much more. The Singh Kitchen already is best known for providing the best functionality to your kitchen along with space-efficient ideas.
Further, you can look up to some of the following Modern Kitchen Cabinet Designs defined below:
a. No, Handle Sleek Cabinets
You may also opt for clean and straight-looking cabinets that are devoid of accessories such as handles or knobs. This imparts a smooth and simple look to your kitchen palette, making it minimalistic and a lot less cluttered.
b. Two-toned cabinets
Contrasting an upper cabinet with the lower one can be outrageous if colors are chosen pretty wisely. Also, you can create a border of white tone with some other eye-catching pastel color that would add modern hues to your kitchen.
c. Upgrade with Backsplash designs
Today, backsplashes come in pretty wide varieties. They make your kitchen look cleaner. Adding an upgraded high-tone backsplash can enhance your cabinet look. You can either go for some reflective material such as glossy-look ceramic backsplash, colorful glass patterns, Moroccan marbles, or self-printed ceramic backsplashes. There are a lot more on the list.
d. White is the new Luxury
White is always known to add uniformity into space. White cabinets are always a luxury and a dream for many. Although to break its monotony, you can always add a tint of pink, blue, green as its countertops for the perfect blend of taste. Now, talking about countertops, they could be made up of granite, Quartz, and Laminated ones. Providing your shelves a longer life and stronger base.
A kitchen is forever, it must refresh your soul every time. Keeping it simple and unique will raise the bar. We personally recommend using high-class material because it ensures durability. So, build it wisely with the help of Singh Kitchen who are top-of-the-line modern cabinet designers in Oakville. Want to hire an interior expert? Contact us freely.