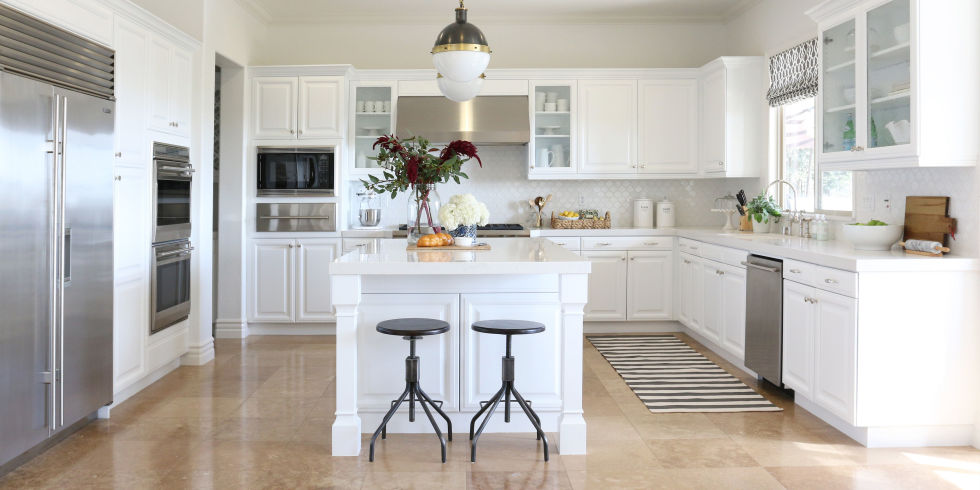 Benefits of Choosing Custom Kitchen Cabinets
Renovating a kitchen can improve the complete style of your home. The fastest way to completely change the look of your kitchen is with cabinets. When we talk about kitchen cabinets, you can go for the less expensive option with stock cabinets or consider a high-end custom cabinet. Although, custom kitchen cabinets can get a little steep but has many more benefits as compared to stock options.
Here are a few reasons why you should choose custom kitchen cabinets:
• High-quality
Custom kitchen cabinets are built to last. They are created by professionals choosing only first-rate materials. The craftsman also makes sure that the custom cabinets are built by the highest standards of quality.
• Personalization
Another benefit of custom kitchen cabinets is that it can be adjusted to meet your unique taste. These cabinets are not only made to fit in your home but to fit your style as well. You can choose from your specific style to kitchen shape to cooking habits.
• Optimized space
The stock cabinets have standard options and create more unused space in the kitchen. For some homeowners, this will never be an issue but for many, unused spaces can be a nightmare. This causes a lack of storage space and creates a chaos in the kitchen. Custom cabinets help optimize the space already available with the right amount of cabinets for the kitchen.
• Craftsmanship
Stock cabinets are made in bulk in machines. These do not use superior materials and parts unlike custom cabinets. A custom cabinet has a higher level of craftsmanship and precision work which is missing in the stock options.
• Superior features
Custom cabinetry offers many first-class features like the soft-close drawers, optimized interiors and detailed designs. When it comes to custom kitchen cabinets, nothing is spared. Custom cabinets will always meet and raise your expectations for storage space.
• Customized for you
Custom cabinets aren't just customized for space they are installed at. These are made for the owner as well. A custom cabinet can accommodate to your height without having to bend or use a step stool all day long.
• More Options
Another reason that makes custom cabinet a better choice is the options and styles to choose from. For example, prepping for a glass door for your cabinet is as easy as asking with custom cabinetry.
Nowadays, custom kitchen cabinets aren't as expensive as they were before. Choosing custom kitchen cabinets in Brampton at affordable prices is now much easier with Singh Kitchen.