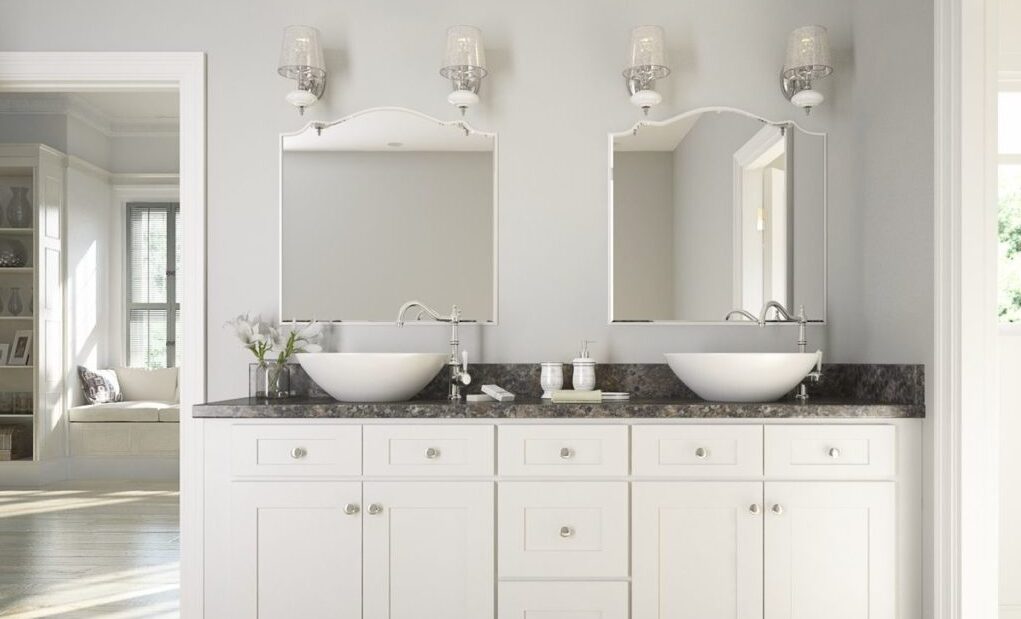 Are You Thinking of Remodeling Your Bathroom?
A bathroom is the first place that comes to our mind when thinking of maintaining hygienic standards. After all, if your bathroom is not in good condition, you can get a lot of infections. If the water pipes are leaking or countertop has broken and grease has taken the space in your drawers; it is high time that you should remodel your bathroom before any other room of the house Like your house, your bathroom should have a tint of your vibe and your taste. Any visitor gets impressed if he sees a well-organized and beautiful bathroom, however, gets depressed as well in the opposite case.
Installing bathroom vanities can be a great idea of remodeling your bathroom. You can get a lot of varieties in Bathroom Vanities in Brampton. Today, people demand a vanity which can add a lot of space in a small area. Now, this may sound counter opposite things, however, a bathroom vanity can actually maximize your space by adding drawers and cabinets in your vanity which lets you organize and manage like a pro. However, if you have a big space then you can go for large vanities with double sinks which gives a lux feeling to your bathroom.
If there is no emergency then you should think of the time period as to when you should remodel your bathroom. Restyling your bathroom during summers has its own advantages; in summers, the days are long thus it will not take days to finish it off. However, if you are on a budget then consider revising in winters because it is off-season and contractors are ready to make a deal at an affordable price. Moreover, due to lack of demand, contractors are not busy thus you can easily get a contractor.
If you do not want to spend a hefty amount on restyling your bathroom and want to get the work done on a budget, then look for what are the requirements and what can be done from your end. Just consider adding a bathroom vanity which is small but can help you in organizing your stuff. Apart from this, you can even do some DIY craft by yourself to add your vibe, for example, you can do graffiti, some artificial flower vines with fairy lights this gives an elite feel to your space and make it look luxury. Lastly, add a mirror with a decorative frame to make it look like not less than any 5-star hotel`s bathroom. Place your DIY Craft at a place and in such a way that it highlights the focal point of your bathroom. For example, if you want vanity to be the center point consider adding vines near it or some wall shelves. If you want to attract the attention towards bathtub consider placing scented candles, flowers or any shelf to keep your belongings.
Therefore, if you are planning remodeling then you should consider, space, budget and time. We at Singh Kitchen have a lot of options for vanity and believe in customizing as per your desire. If you are in Brampton, consider us in your thoughts and we will put our best foot forward to match your standard.