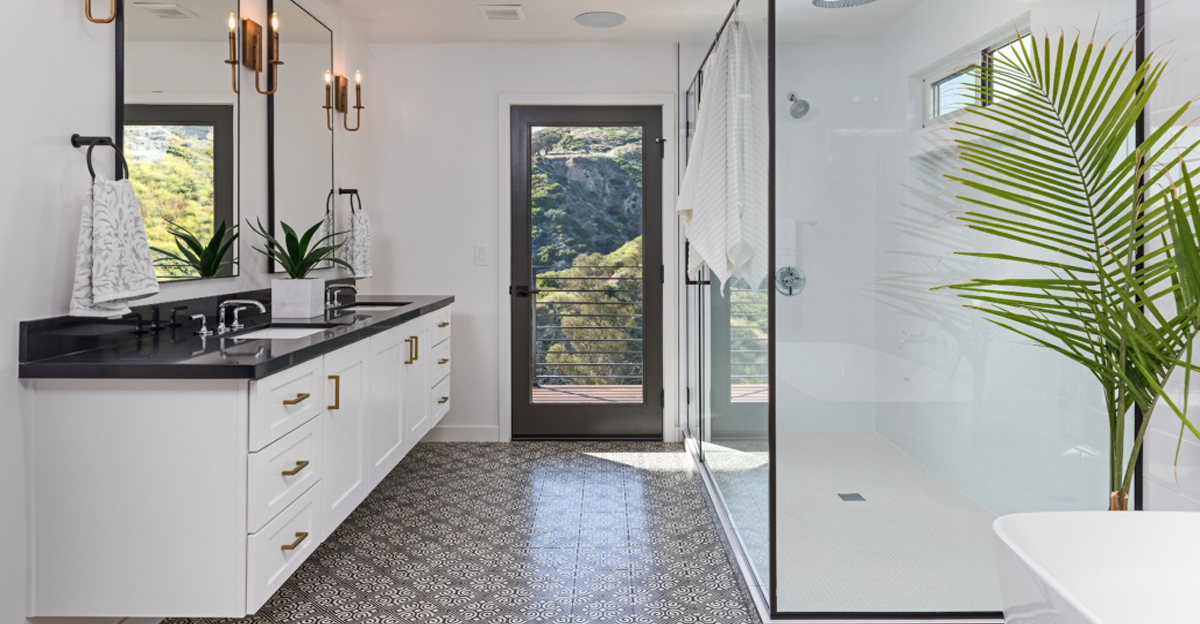 Add Style To Your Bathroom Using Contemporary Bathroom Vanities
Adding contemporary vanities to your bathroom can make a really big difference to the outlook. Bathroom vanities serve many purposes, from brushing and flossing your teeth to adding close touch-ups to your make-up. It is also the first place to visit in the morning. Gorgeous bathroom vanities eventually give us an extra dose of zing for our day. There could be many options to look out for while adopting a contemporary style. Whether you want it kid-friendly or an upscale opulent, Singh Kitchen is providing amazing Wholesale Bathroom Vanities in Brampton.
Keep reading and add style to your bathroom using contemporary bathroom vanities.
Pro Tip: Consider elements with unique Patterns and designs as distinctive detailings grab the attention of everyone.
Grey vanity
Grey vanities have become no exception today when we take a fancy to enlighten our bathrooms with some modern twist. It's been two straight years of the Great Grey trend continuously imparting rustic and traditional outlook to our bath spaces.
Grey is the color of longevity and utmost compatibility when it comes to imparting a great hue with different colors. A grey vanity can become your ultimate choice if considered wisely with other colors.
Dark vanity
Want to try darker vanities for your bathroom space? Well, the dark tone always looks super stylish, and bold, moreover, it is well-known for absorbing stains. Making it just like the icing on the cake. Complimentary darker tone vanity with the contrasting elements to give a moody and making your space look a little larger.
Pink Vanity
Exclusive Style tip: Pink goes perfectly fine with gold or copper when it comes to someone's attire or bathroom vanity cabinets in Brampton. And women don't always count on pink, you can also see it on masculine notes when it comes to creating modular storage space in your bathroom.
Want to lit your bathroom with monochromatic or dichromatic glaze? Visit the Singh Kitchen's store for Bathroom Vanities in Brampton.
Marble top vanity
Marble counter topping is quite an investment in your bathroom. You can have a wide solid selection of many contemporary styles to add to your bathroom. They look good on all types of cabinets. Singh Kitchen has simply astounding options to choose from for an elegant countertop for your bathroom vanity. They do cost a little more but they never lose value and have longer shelf life comparative to non-marble attributes used for topping a surface.
Glass Countertops
They have become the next generation addition to your contemporary bathroom element. Glasses always give a cool, spa-like, and luxurious look to your bathroom. You can use tempered glass for your sinks and bathroom countertops to amaze every guest meddling in your house.
Round Edge Vanities
Also, you can add an eccentric look by keeping every element of your bathroom round. From sink to vanity, from mirror to bathtub to accessory, keeping them round edgy can create a softer and playful look.
Oak Wood Vanities
Contemporary itself means adding the qualitative prospect to an inventory. Choosing Oak Wood for your vanities adds weight to the interior of your bathroom. These well-polished and water-resistant vanities promise to last till the next generations. Singh Kitchen provides high-quality, heavy-weight, and durable Oak Wood Vanities at a very affordable price.
There is no bar for the contemporary styles when it comes to bathroom vanities. But there are a few things to get along with style is that your elegant vanity must have functional storage space. Styling to great extent and keeping no storage space can be ensuing a real mess. We provide the ultimate customer satisfaction. Our prices are always matched to the quality of the product delivered. Call today for the perfect optimization of your bathroom space.