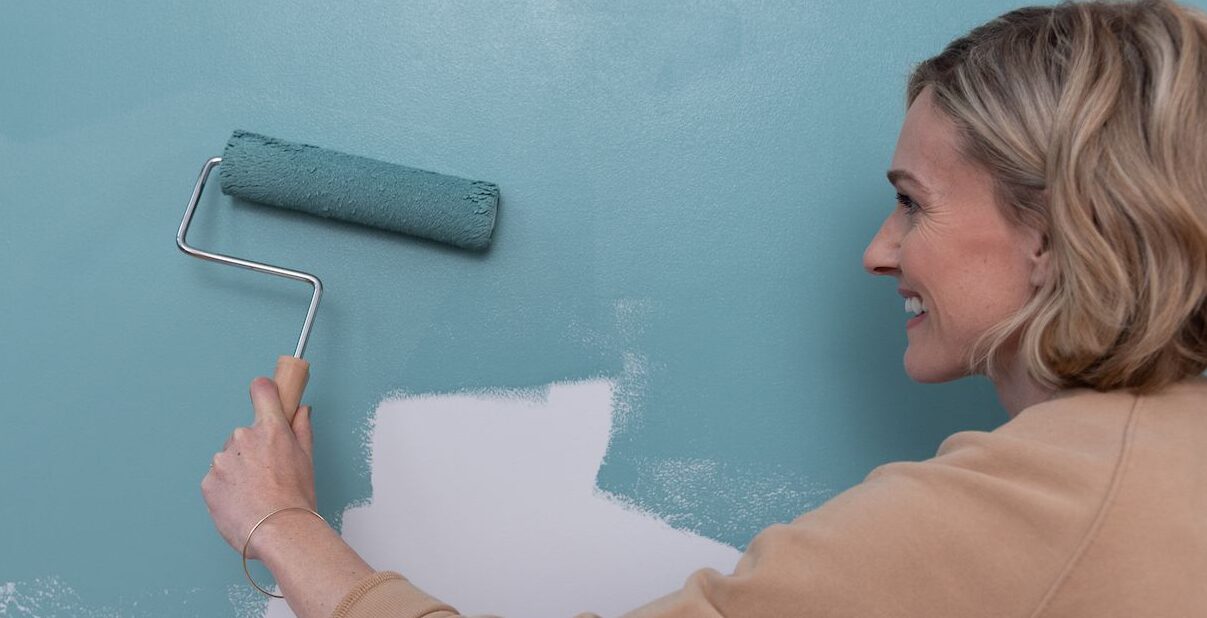 6 Tips to select the right paint colors for your interiors
We all dream of creating a living space of our choice, but somehow we are unable to do so. Choosing the right interior designs for your home is quite confusing and is challenging especially if you don't pertain any knowledge of the same. This is where you need to count on the professional interior designers for adding a spark to your home with their expertise.
You might have thought of variant ideas and designs that you want to add in your home, but selecting the perfect paint for your interior homes is also tricky. Our team of well-experienced Interiors Designers At Singh Kitchen helps you find the perfect design that fully suits your personality as well as home interiors. For your ease, we have listed below some of the major tips for choosing the right interior paint colors for your home. Have a sneak-peek at it:
First, find an inspiration
We all know that finding inspiration for everything is very important. Just like that, an inspiration for your interior paint color is also important. Whether you want to have a specific color for every room or different colors, you must select how you want to design your home accordingly.
Keep the surrounding in mind
You should always know for which room you are selecting the paint color, also keep in mind what all things are kept there like the furniture and the other essentials. It might look odd if the color of your furniture and the walls doesn't go hand-in-hand with each other. If you are selecting a color for your room make sure to choose a color that suits your personality.
Go for a print color
Gone are the days when people used to paint with a single color. Nowadays, people love to experiments, and adding a print-paint on the walls is one the most common yet classy designs. If you have an accent wall, then look for bold color prints for it. This will not only enhance the look but will also make your home look more classy.
Try paint swatches first
Before painting the whole wall with color, first, try to paint swatches on the wall. According to your requirements and surrounding you can try the colors in which you feel lively and prompt for your space and then can afterward seek help from the professionals. If you find the swatches too small and it is hard to visualize the color on the wall; you can buy a small can of paint and with the help of poster board you can imagine how the color would look on the wall.
Try the swatches at a different time of day and night
There might be some colors that look great in the day time and some at night. So, in order to make your home look good, you should try the swatches at different times of the day and night. By doing so, you will be able to select the best color which will suit the wall on both time intervals.
Go creative with neutral colors
Choosing neutral colors doesn't mean that you have to limit your experiments. You can add a striped wall with neutral colors which will add more style and make the room look more elegant and graceful. Also, a neutral wall with a pastel ceiling is a great way to soothe the space with charm.
Conclusion:
We understand that painting the walls of your own choice of colors is everyone's dream, but you should also take into consideration the tips that are mentioned above. With the help of these tips, you are able to understand how actually your home will look and what more changes can be made according to your lifestyle and personality. We at Singh Kitchen, not just beautify your homes, but we bring life to your living spaces. With the help of our experts, you can modify the look of your home inside out.